Quick Details
Classification:

Chemical Auxiliary Agent
CAS No.:

2224-33-1
Other Names:

Vinyltri(methylethylketoxime)silane
EINECS No.:

218-747-8
Purity:

95 min
Place of Origin:

Zhejiang, China
Type:

Adsorbent
Adsorbent Variety:

Activated Carbon
Usage:

Rubber Auxiliary Agents, Textile Auxiliary Agents, Water Treatment Chemicals
Brand Name:

RS
Model Number: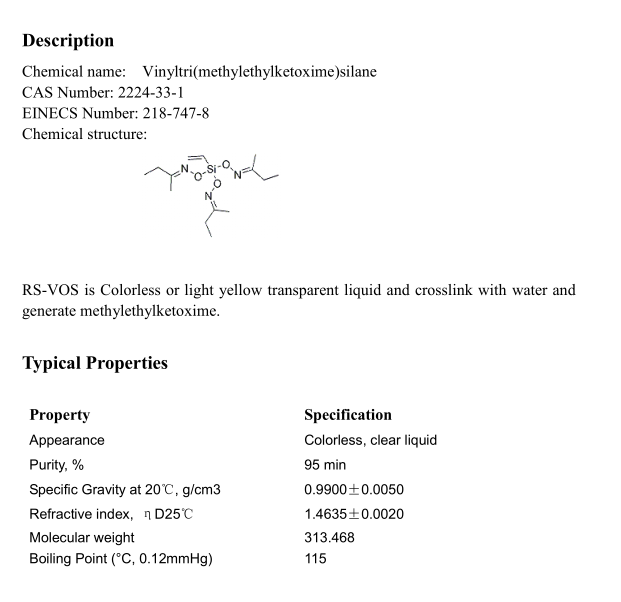 Applications
Silane RS-VOS can be used in variety of applications, including:
   Mainly used as a neutral curing agent for silicone sealant production;
   Used as a mild silane coupling agent and crosslinker.
Packing
210L Iron Drum: 190KG/Drum
1000L IBC Drum: 950KG/Drum
Shelf Life & Storage
1 Year if kept in the original packing.
Transport as non-hazardous chemicals. Store in original container only.
Keep container tightly closed and store in a cool, well ventilated place.